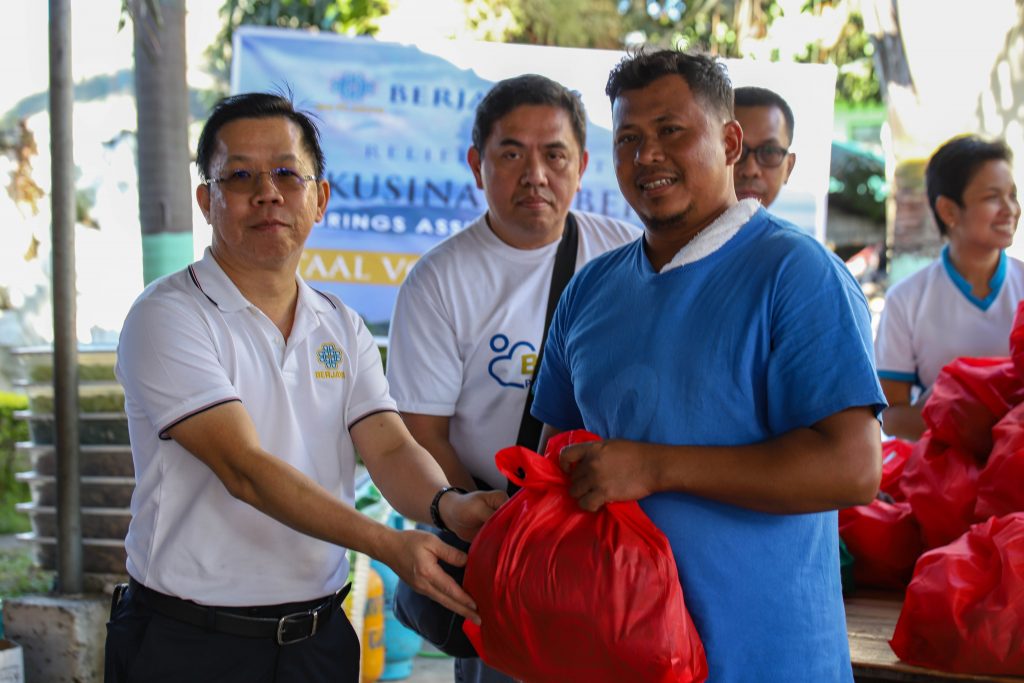 BERJAYA reach out to Taal eruption evacuees
Story and Photos by Leo Laca
BERJAYA PHILIPPINES on January 22 distributed relief packs to 350 individuals or a total of 100 families in an evacuation center in Barangay San Antonio in Sto. Tomas, Batangas. Leading the relief operations is Berjaya's Executive Director Tan Eng Hwa along with some officers and employees of Philippine Gaming Management Corporation (PGMC) and Berjaya Makati Hotel, subsidiaries of Berjaya Philippines.

The evacuees are residents of Tanauan, a nearby town which is within the 14-kilometer radius declared as danger zone by the Philippine Institute of Volcanology and Seismology (PHIVOLCS) after Taal Volcano located in the province of Batangas spewed smoke and ash up to 14 kilometers into the air on January 12 prompting warnings of possible "explosive eruption" within hours or days. The Taal Volcano, about 60 kilometers south of the capital Manila, is one of the country's most active having erupted last in 1977 or 43 years ago. All structures, homes, streets, trees and, plants are under a blanket of thick ash while land fissures can be seen in many nearby towns. Towns within the danger zone were locked down and thus, mean that no person is allowed to stay or come back due to imminent danger of the volcano's eruption.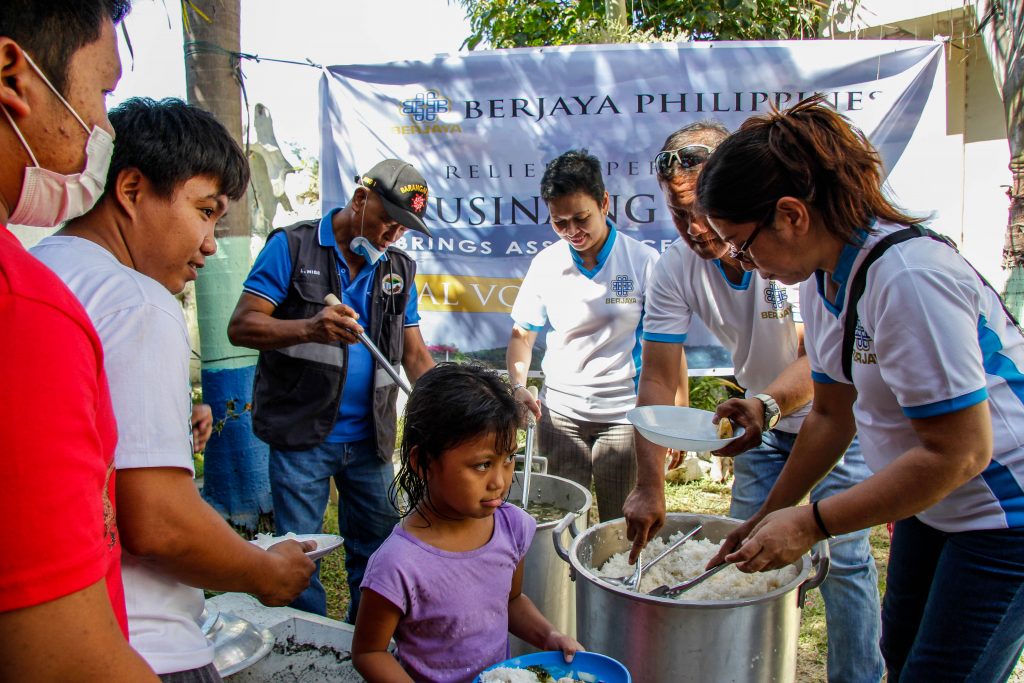 In behalf of the Berjaya Group, Tan Eng Hwa has this to say, "We as a group are deeply saddened by the plight of many people affected by the eruption that's why we would like to commiserate with them to augment their needs and let them feel that they are not left behind. We wish that the volcano will return its calm and there's no more threat of explosion so these people can return to their normal lives."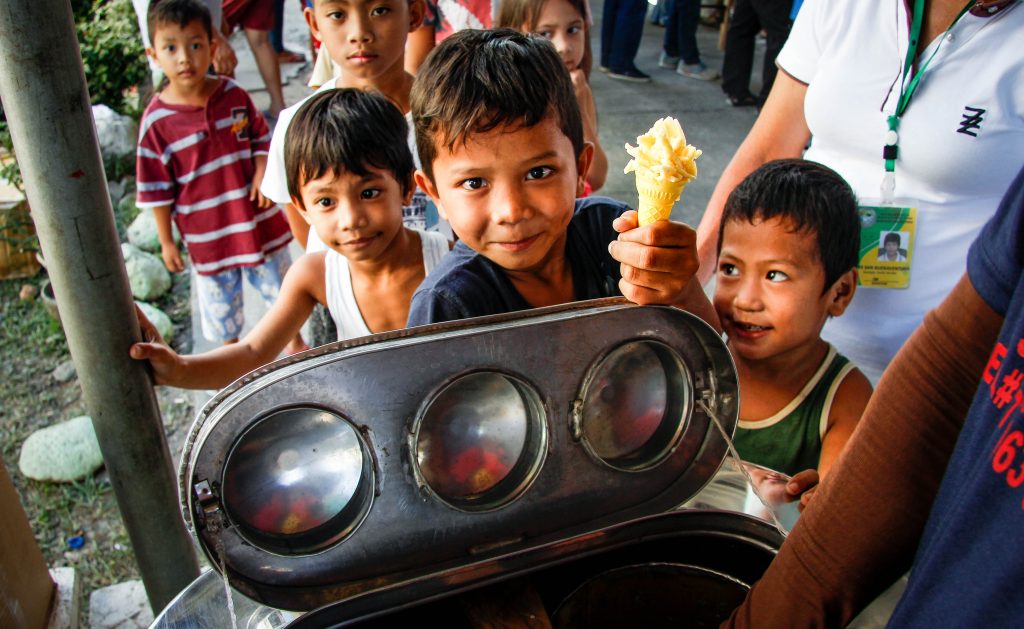 Each family is given a set of eating utensils, towels, shirts, and underwear. They were likewise treated to a lunch of steamed rice and tinolang manok (Filipino ginger chicken soup) cooked on-the-spot by Berjaya Hotel's head chef RJ Mabalay, bringing along with his team the Kusina ng Berjaya (Berjaya's Kitchen). The kitchen items used in the lunch treat were all newly-purchased and turned over to the evacuation center for their use even after the visit. To the delight of children, they were treated to an eat-all-you-can taho (sweetened tofu with tapioca pearls), native rice cakes, and ice cream.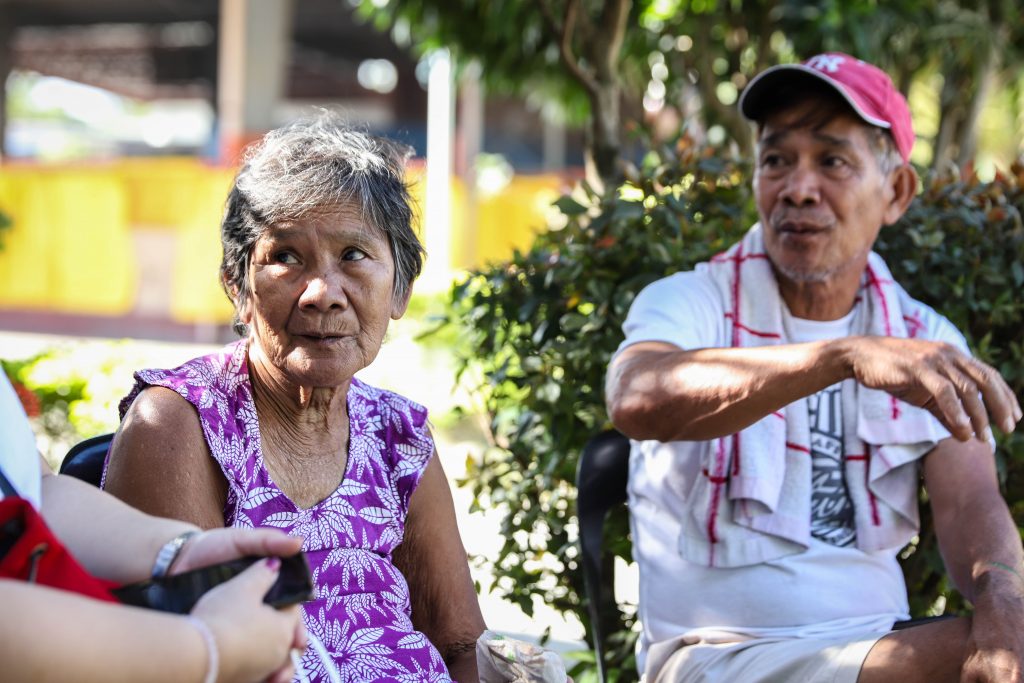 Siblings Aurea and Victorino Molino, 78 and 68 years old, hail from Barangay Natatas in Tanauan City. They narrated the panic in their neighborhood on that Sunday afternoon of January 12 when thick ash and rain turned the surroundings muddy making it difficult to move out and look for a safer place. "In God's mercy, we got rescued and are safer here in the evacuation area especially for senior citizens like us." Like them, the many children, men, and women send off the Berjaya team with so much appreciation and their fervent prayer is to be able to come back to their respective homes very soon.