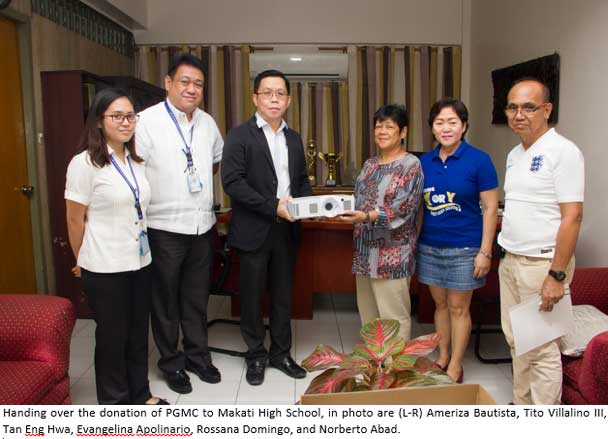 Just in time with the opening of classes for school year 2017–2018, Philippine Gaming Management Corporation (PGMC) donated an LCD projector to Makati High School (MHS), a public secondary school located in PGMC's host city, Makati City.  PGMC is a subsidiary of Berjaya Philippines Inc. which in the Philippines has businesses in gaming industry, hotel, automobiles, and restaurant.
PGMC Vice President Mr. Tan Eng Hwa led the hand-over of the LCD projector to MHS Principal, Ms. Evangelina Apolinario.  Also present during the event was PGMC'S Senior AVP for IT Mr. Tito Villalino, Human Resources Director Leo Laca, and Accounting Department Head Ameriza Bautista.
LCD projectors offer ways of reaching students in different ways. They allow the teacher to interact with students better, to use a multimodal form of teaching and to provide more entertaining ways to teach and get their lesson objectives and facts across.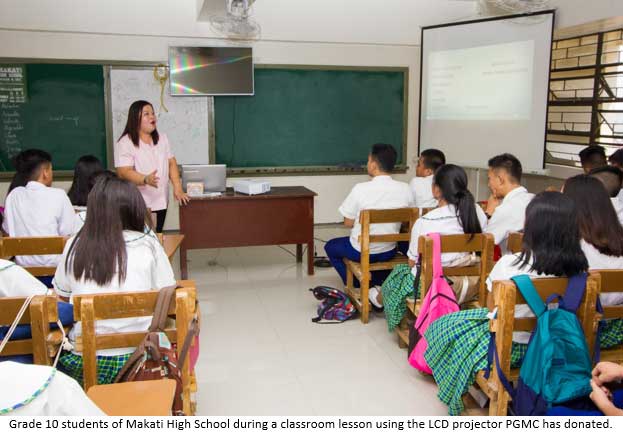 Mr. Tan said the donation is part of PGMC's Corporate Social Responsibility program for education.  "The donation aims to make students in public schools be abreast with the latest technology in learning so that they become more competitive", he said.  On its part, the MHS Principal and other faculty members expressed their appreciation for the donation saying that their students would benefit so much in the modern teaching tool they have received from PGMC.