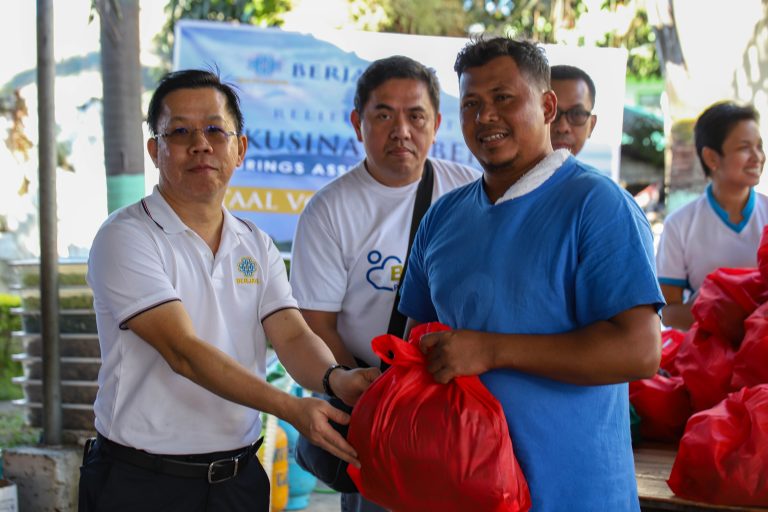 Story and Photos by Leo Laca
BERJAYA PHILIPPINES on January 22 distributed relief packs to 350 individuals or a total of 100 families in an evacuation center in Barangay San Antonio in Sto. Tomas, Batangas. Leading the relief operations is Berjaya's Executive Director Tan Eng Hwa along with some officers and employees of Philippine Gaming Management Corporation (PGMC) and Berjaya Makati Hotel, subsidiaries of Berjaya Philippines.
The evacuees are residents of Tanauan, a nearby town which is within the 14-kilometer radius declared as danger zone by the Philippine Institute of Volcanology and Seismology (PHIVOLCS) after Taal Volcano located in the province of Batangas spewed smoke and ash up to 14 kilometers into the air on January 12 prompting warnings of possible "explosive eruption" within hours or days. The Taal Volcano, about 60 kilometers south of the capital Manila, is one of the country's most active having erupted last in 1977 or 43 years ago. All structures, homes, streets, trees and, plants are under a blanket of thick ash while land fissures can be seen in many nearby towns. Towns within the danger zone were locked down and thus, mean that no person is allowed to stay or come back due to imminent danger of the volcano's eruption.